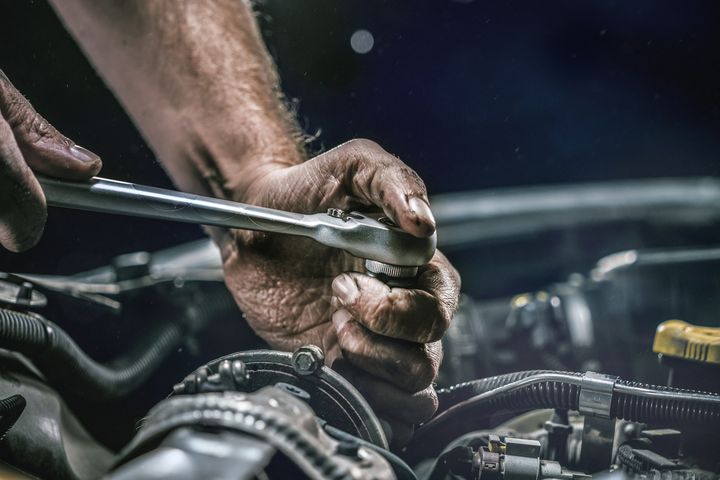 What Is Auto Service?
Have your vehicle's air conditioning stopped working or are you having driveability issues? Sooner or later, we all need to bring our car in for repairs and/or preventative maintenance. Whatever your needs are, you can bring your vehicle to Platt's Performance Plus, Inc in Jamesburg. Our Reliable technicians are committed to customer satisfaction and are highly trained in all aspects of auto repair, including scheduled maintenance, no-start diagnostics/drivability diagnostics, and mechanical and suspension repairs.
Why should I bring my car in for regular auto service?
Getting auto repairs whenever your vehicle needs it and getting the factory recommended services by each manufacturer is important for:
Your safety: Your vehicle should always meet the safety standards of your manufacturer as well as follow Middlesex County policies. Waiting for a small issue with your vehicle to get worse before bringing your car in for auto repairs will compromise the safety of you and your passengers. A broken headlight, for example, not only jeopardizes your safety, but you are also at the risk of getting pulled over for not having your vehicle up to standard.
The environment: When there is a problem with the fuel efficiency of your car, truck, or SUV, such as issues with your engine, your fuel cap, or even your exhaust, this can affect your car's mileage, which in turn increases your carbon footprint and environmental impact. To keep your car running efficiently, it is imperative to bring your car in for auto repairs whenever needed.
Your wallet: To keep your auto repairs as cost-effective as possible, it is important to nip problems in the bud before they get worse. Most issues that start small, such as a small dent, can turn into a bigger problem (in this case, rust will form on the exterior of your car which means a bigger repair). If you live in Jamesburg, NJ, East Brunswick Township, NJ, or nearby, bringing your vehicle to Platt's Performance Plus, Inc in for an auto repair as soon as a problem arises will ultimately save you money in the long run.
What are the most common auto services car owners face?
While our specialties lie in auto repair and engine repair, we at Platt's Performance Plus, Inc have extensive knowledge of all auto repair services. Whether you drive an SUV from Ford, a car by Toyota, a truck from Chevrolet, or a luxury car from Lexus, all vehicles have common anatomy and need the same parts fixed every once in a while. This is called preventative maintenance, which will save you troubles down the road. Some of the most common auto services car owners face are:
Oil Change: You should be changing your vehicle's oil approximately every 7,500 miles. Changing your oil regularly keeps your engine components cool, keeping your vehicle fuel-efficient, and ensures the mechanisms under the hood continue to function properly. Getting your oil changed at Platt's Performance Plus, Inc is a quick and easy process
Air Filter Replacement: Your air filter is responsible for cleaning outside air before it enters your engine and mixes with fuel, which keeps your vehicle running. Over time, debris, dust, and dirt can clog up your air filter, letting in less air which can compromise your engine's combustion rate. We recommend getting your air filters replaced every 15,000 to 30,000 miles.
Tire Rotations, and Replacement: The frequency that you should replace or rotate your tires depends on the conditions in which you drive, how much you drive, your driving speed, and more. The tires on your car, truck, or SUV are a critical safety component. Getting new tires from Platt's Performance Plus, Inc in Jamesburg every 25,000 to 50,000 will ensure that you have proper traction when accelerating, cornering, and braking.
Brake Replacement: Your brakes are the most important things that keep you safe while driving. We roughly estimate changing your brakes every 50,000 miles, although the frequency depends on a variety of factors.
Wheel Alignment: To get the most out of your tires, it is important that they are balanced the way the manufacturer intended, and properly aligned.
If you are in the 08831 area or nearby, you can bring your car to Platt's Performance Plus, Inc and we will take care of all your auto repair needs.
Your Quality Shop for Auto Repair
Whether you are having an issue with a mechanical or electric component of your car, Platt's Performance Plus, Inc in Jamesburg can take care of your vehicle, bumper to bumper. Founded in 1988, our service offers include auto repair, preventative maintenance inspections, on-site repairs, and more at competitive prices.
Here are some reasons you should choose us as your Expert auto repair shop:
Transparency
Honesty
Integrity
We are Experts
Years of Experience
If you are in Jamesburg, NJ, East Brunswick Township, NJ, Manalapan Township, NJ, Monroe Township, NJ, Old Bridge, NJ or surrounding areas, Platt's Performance Plus, Inc is your place to go for all things auto repair. Platt's Performance Plus, Inc - Quality you Can Trust, at a Fair Price!. You can schedule an appointment online or give us a call at 732-521-1978.