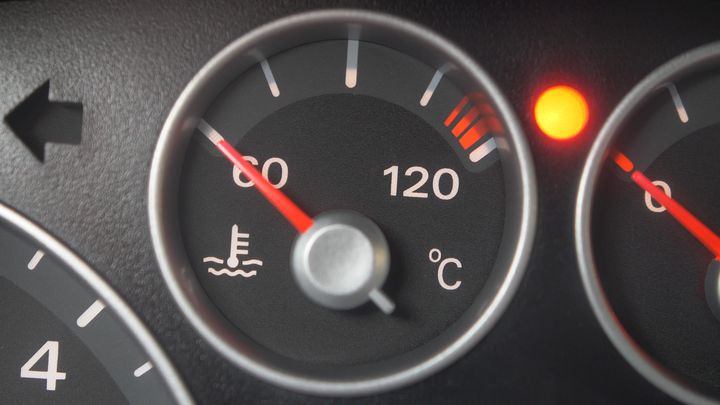 What is an oil temp sensor and what does it do?
An oil temperature sensor is an electronic device located in your vehicle's engine that monitors its oil temperature. This information is then displayed on the oil temperature gauge if your vehicle has one. The oil temp sensor will be activated as long as your vehicle is running. Ideally, the temperature of your vehicle's engine oil should be a few degrees warmer than your vehicle's coolant. If your engine's oil gets too hot, this could cause major problems to your vehicle, including engine failure. In order to prevent your vehicle's oil from getting too hot, it is important to get an oil change regularly. We have more information on this below.
How often should I come in for an oil change service?
We know that Jamesburg residents want to take good care of their cars, and a crucial way to do that is to get a regular LOF (lube, oil, and filter) change. Oil change frequency varies based on OEM, and Jamesburg conditions. Although older vehicles may need an oil change every three months or 3,000 miles, the changes in modern engine design and manufacturing have created the need for better-quality oil, which lasts longer before viscosity breakdown.
The type of engine oil, your driving habits, and the age and make of your vehicle, whether that be a Toyota, Ford, Chevrolet, Honda, or something else, dictate when to change engine oil. Contact Platt's Performance Plus, Inc to learn when you need an oil change. One major OEM recommends that drivers with typical driving habits who own 2008 and newer models should come in for an oil change every six months or 7,500 miles (whichever comes first), and those with 2007 and older models get their oil changed every 5,000 miles or six months. Drivers with less typical driving habits should change engine oil every 5,000 miles or six months for vehicles 2008 and newer, and every 3,000 miles or three months for cars 2007 and older. Platt's Performance Plus, Inc can help find the correct frequency for your vehicle in Jamesburg. NJ conditions.
How do I know if my oil temp sensor needs to be repaired or replaced?
While oil temp sensors are designed to last for a long time, they tend to wear out over time because they are located in the very hot environment of your vehicle's engine. There is a complex wiring system involved that ensures your oil temp sensor is working properly. Over time, these wires could be worn or shortened out, causing the oil temp sensor to fail. In this case, you will need to bring your vehicle in to Platt's Performance Plus, Inc for an oil temperature sensor replacement. We proudly serve residents of Jamesburg, NJ, East Brunswick Township, NJ, Manalapan Township, NJ, Monroe Township, NJ, Old Bridge, NJ and beyond.
Here are some signs to look out for that indicate your oil temp sensor needs to be repaired or replaced:
Your temperature gauge gives you a false reading: If your oil temperature gauge goes from cool to hot in a minute or a few seconds, this means there is something wrong with your oil temp sensor. Engine oil typically takes a few minutes to heat up once you start your vehicle, and this should be reflected in your oil temperature gauge.

Your oil temperature is very hot: If your engine oil is running hot while your coolant temperature remains constant, there is an issue with the oil temp sensor. This could also indicate that your vehicle needs an oil change, which you can get done at Platt's Performance Plus, Inc.

Your temperature gauge does not move: This indicates that your oil temp sensor may have failed and needs to be replaced, or a faulty gauge.

Your check engine light turns on: While this could mean a multitude of things, it could also indicate that something is wrong with your oil temp sensor.

Your oil pressure light blinks: If this occurs but the oil levels in your vehicle are normal, this means there is something wrong with your oil temp sensor.
Your Reliable Shop for Oil Temp Sensor Service
Getting your oil temp sensor checked does not typically take a long time and is very affordable. When the time comes to bring your car in for an oil temp sensor service, look no further than Platt's Performance Plus, Inc in Middlesex County. We've been servicing cars since 1988 and offer a cost-effective and efficient service for your vehicle. Our shop offers services such as auto repair, engine repair, and of course, oil temp sensors.
Our highly skilled technicians will assess the make, model and year of your vehicle and will recommend the appropriate oil temp sensor for your car. We pride ourselves in our shop's transparency with our services, and we will never recommend something that is not absolutely necessary for your vehicle.
Reasons You Should Do Business With Us:
Transparency
Honesty
Integrity
We are Experts
Years of Experience
If you are in the 08831 area, bring your car to Platt's Performance Plus, Inc today. Schedule an appointment with us online or give us a call at 732-521-1978. Platt's Performance Plus, Inc - Quality you Can Trust, at a Fair Price!.